About Us
Born out of necessity as much as desire, Durango Enterprises, LLC (Durango) is the product of nearly 20 years of experience in the materials purchasing and procurement of the two principals, Lisa J. McFall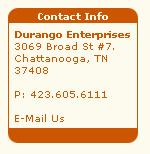 and Candace M. Esparza. Understanding the application of procurement through personal experience, Durango was developed to make the process of procurement easier for the agents responsible for timely placement of goods.
With a diverse foundation of professional endeavors of the two principals, Durango is well versed in the procurement issues that determine the effectiveness and efficiency of day to day operations and how timely delivery of inventory effects the success of a department or project ranging from health and safety supplies to heavy equipment to placement of temporary skilled workers. Our materials procurement capabilities are without bounds-literally. Durango has the personnel in place to locate even the most difficult items or assist you in finding items that you may need on an immediate basis. The variety of vendors at our fingertips is what allows us the versatility of assisting our clients.
With our office on the Southside of Chattanooga, Durango is located in a HUBZone, and is SBA certified as a 8(a), TDOT certified as a Disadvantaged Business Enterprise (DBE), Economically Disadvantaged Women-Owned Small Business Enterprise (EDWOSB), Minority Business Enterprise (MBE), and Small Disadvantaged Business (SDB). Durango serves government agencies, government funded projects throughout the Southeast, and socially conscious corporations.
Personnel
Candace M. Esparza - Candace's professional experience began in the construction industry sales but quickly evolved into procurement and logistics for environmental remediation projects for numerous governmental agencies such as U.S. Coast Guard, Department of Defense- U. S. Navy, EPA, and numerous state funded projects throughout the southeast. As Project Manager Ms. Esparza's skills include time-sensitive procurement, logistics, health and safety concerns, and client services. Candace maintains certifications in OSHA– General Industry Training, HazWOpER, Asbestos Inspector, Clandestine Drug Lab Cleanup Contractor, Lead Inspector, and CHMM (Certified Hazardous Materials Manager). Ms. Esparza is the President of Durango Enterprises.
Lisa J. McFall - A product of the medical world, Ms. McFall has successfully managed purchasing departments ranging from a private medical office to the surgical department of a large county hospital in north Florida where the well being of a patient could be directly affected by her ability to procure and maintain the correct inventory. She brings her vast understanding of the process to the supplier side of the equation and streamlines the process for purchasing agents. Lisa is the Vice-President of Durango Enterprises, LLC.

General Contracting:
As your licensed and bonded contractor, Durango manages the entire project, keeping you, our customer, informed about progress and schedule. Having completed numerous projects, we understand the value of a strong line of communication. We've done projects as small as moving one door and as big as total renovation of historic museums. Having Durango take control of the entire process is crucial to a successful build. Durango Enterprises has the expertise to manage the project from planning to permits to subs to final inspections. We specialize in environmentally friendly renovations such as total lighting change out to LED fixtures, installation of insulation, and replacement of inefficient windows to energy saving insulated windows. We can even do geothermal HVAC systems. Historic renovations are another specialty skill of Durango enterprises. We have completed numerous projects for the National Parks System including renovation of a Union Watchtower and the historic Ochs Museum at Point Park.
Procurement Professionals
Construction Materials- Timely delivery and onsite logistics of your materials ranging from concrete materials, landscaping materials, drywall,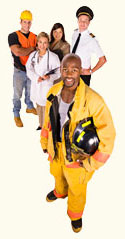 and electrical supplies highlights the capabilities of Durango Enterprises.
Operations and Maintenance Supplies- The Durango staff works with our clients to understand all of their O/M needs, allowing for a one stop shop for supplies including cleaning supplies, equipment maintenance supplies such as oil and solvents, and light bulbs. Durango has proven itself as the right source for the difficult to find items or items that are needs immediately.
Environmental Services and Supplies- With a working knowledge of Environmental Compliance issues and logistical concerns, Durango principals continue to manage environmental issues related to emergency response services and supplies such as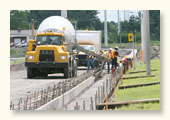 hydrophobic booms and pads, meters / gauges, and PPE. The range of specialty items related to project specific PPE requires the advanced level of knowledge of Durango Enterprises.
In addition to environmental pollution issues, Durango personnel has managed numerous projects related to Phase I and II ESA's, Asbestos and Lead Based paint surveys, Clandestine Drug Lab Cleanups (Meth Labs), and mold related issues.
Construction Materials Testing- As the former owner of a construction materials testing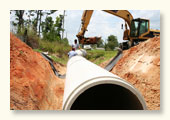 laboratory,
Ms. Esparza has successfully weeded through the regions laboratories and continues to pursue testing projects in conjunction with the areas most qualified laboratory. Materials tested include soils, concrete, asphalt, aggregate and steel. Proper material testing minimizes the question or doubt of whether your contractors are meeting the job specifications. Durango Enterprises is the source for materials testing.
Durango Enterprises is always seeking new distributorship opportunities from manufacturers.